Latest News
Important COVID-19 Updates
Dear Eliminator-RC Customers:
Effective Thursday July 9th we will be permitting walk-in sales at our front counter; however, our store show room is still closed for browsing. To help streamline the process please call, email, or message us ahead of time to get items ready for your visit.
We welcome everyone to check out our online store to browse our selection and see our new arrivals.
Here are some ways you can place your orders:
Online Orders:
1. Set it for in-store pick-up, call when you are outside and we will bring it out to your car.

(only during business hours)

2. Try our new city-wide delivery option

(Same or next business day depending on order processing time)

3. Have it shipped out to you.
Phone & Email Orders:
In-store pick-up
Call with your items you need and we will have them ready for you when you arrive
Shipping / Delivery
Call in for your items, (to help streamline this if you can create an account with name, phone number, and address on our online store) we will tell you your total and you can pay via:
1. EMT (Email Money Transfer)

(We will provide info for this at time of order.)

2. Send us money on PayPal

(We will provide info for this at time of order.)

3. We send you a PayPal request

(you do not need a PayPal account to use a credit card for this payment type)
During this time we will be available to help you with orders, tech support, and other inquires via: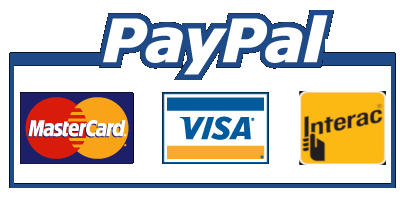 ---
Spooky Fall Sale
View More >>
New Arrivals
View More >>